Southwest Mississippi Opportunity, Inc. organizes the community, mobilizes resources, and coordinates efforts that combat poverty and related problems of disadvantaged persons including:

employment, education, housing, nutrition, income management, and economic development;
promoting self-sufficiency by empowering individuals and families through available services, community partnerships, and networking.

Southwest Mississippi Opportunity, Inc. is a Community Action Agency incorporated in May 1965. Its purpose is to assess the needs of low income persons in southwest Mississippi through the administration of programs designed to alleviate impediments to self-sufficiency.

Our goal is to provide valuable community services resulting in measureable outcomes.

Keisha Butler, Executive Director
4116 Highway 51
McComb, Mississippi 39648
E-Mail: kbutler@swmocaa.org
Phone: (601) 684-5593
Fax: (601) 249-3996

Community Events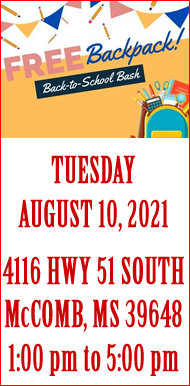 We look forward to seeing you there! Refreshments will be served.